Taylor Swift. You love her, you hate her, you pay her. The meek and shy country singer the world was introduced to in 2006 with her debut single, "Teardrops On My Guitar", has grown into a worldwide pop phenomenon within her past two albums.
Recently, Forbes released their list for the top paid celebrity couples and none other than Calving Harris and Taylor Swift topped the charts. The singer songwriters recently got together, and both have their own musical success within their own respective genres.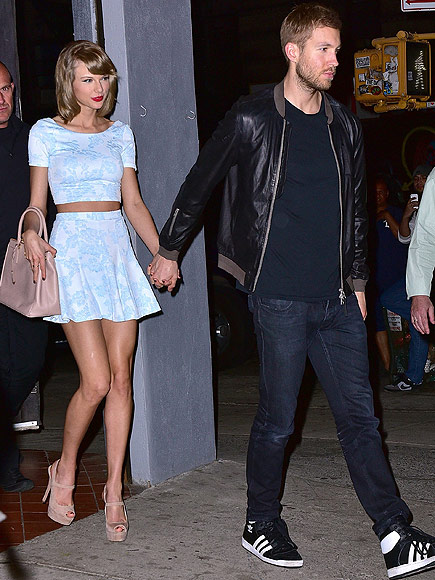 Taylor Swift's latest album 1989 surpassed her album sales within the first few weeks of release. In fact it sold over 1.2 million the first week of release and 4 million copies in 12 weeks. She is currently on tour and clearly by the sold out venues, her success is only growing instead of falling.
Calvin Harris is making his way into the top dogs of the music industry himself with his hits like "Summer" that won several awards including iHeart Radio Music Award For Dance Song Of The Year.
So just how much do you need to be at the top? According to Forbes, it takes a whopping 146 million dollars. Who was number two on the list? The Queen herself and her King. Beyonce and Jay Z were second,  bringing in a remarkable 110.5 million dollars. The third released top paid couple included country stars Miranda Lambert and Blake Shelton capping the list at 57 million dollars.
One thing is for certain, if Taylor can top Beyonce, she is truly an unstoppable force to be reckoned with.
For more Celebrity News visit Clichemag.com.
Photo Sources:
Photo 1 Courtesy of James Devaney GC Images
Photo 2 Courtesy of Kevin Mazur